Our offerings are suitable for multiple segments including Nutrition, Bakery, Dairy, Meat, Beverages, Confectionery, snacks & processed food industry. We welcome the opportunity to discuss your needs on the below offerings. Upon request and basis opportunity size we can pull together supplier know-how, industry veteran consultation services, and knowledge sharing from Anshul's techno commercial and application lab team. We look forward to hearing from you and partnering for new initiatives or alternative vendor development.
Currently trending is our newly launched Coloring Food
Vitamins, Minerals, and Targeted Wellness

Natural Vitamin E, K
Algal & Fermented Beta Carotene
Vitamin B from Yeast
Lipids DHA, ARA, MCT, CLA, Plant Sterols
Phosphate fortified Iron, Calcium, Magnesium
Yeast fortified Zinc, Copper, Selenium
Probiotics
Additives and Semi-Finished Base

Phosphates for Leavening, Buffering, Emulsification
Sweeteners Sucralose, Stevia, Aspartame, Maltitol
Gelling Agents Pectin, Agar, Carrageenan, HPMC
Thickeners Xanthan, MC, MCC, Gellan Gum
Emulsifiers DATEM, Polysorbate 60/80/20, Compound blend
Dry Whip Topping Concentrate
Meat Substitues
Gum Base
Ingredients

Natural Coloring Food
Fruit & Vegetable Juice Concentrates, Purees & Puree Concentrate
Essential Citrus Oils
Lactose, sweet whey powder
Dairy and Plant Proteins
Fruit and Plant Fibres
FOS, GOS, Inulin Prebiotic Fibres
Fat Powders for Taste Enhancement
Cocoa Powder, Mass, Butter
Anshul is equipped with an application laboratory situated at our Mumbai Office to formulate recipes. Over the years we have successfully conducted the following via our application laboratory
Comparative studies
Custom Recipe solutions for Bakery, Ready To Drink Beverage Sectors for unorganized sector
Branded Wellness Recipes for weight management and cardiovascular aid under brand Conlin Soup, Huskoslim RTD Powder, Chocosterol Chocolates, Cal-Chew Chocolates, Smart Bites Biscuits
BASF Human Nutrition provides wellness ingredients including vitamins, carotenoids, plant sterols, lutein esters, & conjugated linoleic acid; Bakery ingredients include emulsifiers and whip toppings. Known for brands such as Dry N-3®, Betatene®, Vegapure®, Tonalin®, Spongolit® and Lamequick®.
ICL Food Specialties is a leader in phosphate salts, food seasoning, and dairy ingredients. ICL Phosphates have functional application in the Bakery, Meat, Culinary and Dairy Industry and are sold under SAPP STR®, Levn Lite®, Tari®, Bekabake®, Salona®, and Joha® brands. ICL provides strong technical services and bespoke solutions that add value to dairy formulations pertaining to processed cheese, flavored milk, and high protein yoghurt bewerages. The bakery phosphate range provides leavening solutions for baking powder, sponge premix, and fat based cakes.
Herbstreith & Fox Group "H&F" is a world leader in functional food ingredients derived from Apple and Citrus fruits. Apecx is a subsidiary of H&F Group and is known for high quality High Methoxy, Low Methoxy, and Amidated Pectins derived from Apple and Citrus. Its Pectins find application in multiple segments: Jams & Jellies, Bakery Fruit Preparation & Glazes, Beverages, Dairy, and Pharmaceuticals. Herba food Ingredients is a subsidiary of H&F Group and is known for classic and functional fruit fibers sold under the brand Herbacel®, and Herbapekt®. The range of fruit fibers fuction as special dieatery fibers as well as clean label texturizer and stabilizer.

GNT Groups EXBERRY® brand is the global market leader in Coloring Foods. The brand is synonymous with high performance color solutions based on the most natural concept of coloring food with food. EXBERRY® concentrates are manufactured from fruit, vegetables and edible plants using only gentle physical methods such as chopping, heating and filtering. The brand provides the widest range on the market, comprising more than 400 shades. It is suitable for practically all food and drink, including confectionery, dairy and bakery products, soft and alcoholic beverages and savory applications.
Grunewald International based in Europe is a leader in fruits and vegetables. Strong backward integration and deep rooted processing capabilities enables Grunewald to offer its customers a unique and diverse folio comprising of IQF fruits and fruit and vegetable based Juice Concentrates, Purees, Puree Concentrate, and NFC. It has a combined processing output of 250 Mt annually and is able to offer apple, strawberry, raspberry, blueberry, elderberry, cherry, blackcurrant, spinach, carrot, beetroot and many more of your favourite fruits and vegetables. All shipments are carefully done in reefer containers along with temperature loggers or via air.

Lonza has been a global provider of food emulsifiers for over 40 years and is uniquely positioned to provide a broad portfolio of innovative technologies and improved ingredients for the food industry. The range of emulsifiers include Glycerol esters, Polyglycerol esters, Sorbitan esters, Polysorbates and ester blends that improve the performance in fat based formulations.
Situated in the fertile peninsular region of Southern Italy, Agrumaria Reggina provides natural Citrus Fruits based solutions that find application in Flavour & Fragrance as well as Food & Beverage Industries. Leveraging its advanced supply chain and innovative R&D teams it provides an unparalleled focus on quality, consistency, and uniqueness to meet your Citrus based need. Their products include: Essential Oils, Natural Flavours and Aromas FTNF, Juice Ingredient, and Fruit Infusion and Extracts made from the finest Citrus Fruits such as Orange, Lemon, Blood Orange, Mandarin, Clementine, Grape Fruit, and Bergamot.
Lotte based in South Korea is one of the leading manufacturers of AnyAddy brand of Hydroxypropyl Methyl Cellulose 'HPMC' and Methyl Cellulose 'MC'. These ingredients are highly functional and have a diverse spectrum of applicability in food and supplement formulations requiring reversible thermal gelation, water-holding capacity, pH stability, and Heat resistant. It helps food formulations for coating confectionary, foam stabilization and emulsification in non-dairy whip topping, reducing oil intake during frying, increasing binding and chewiness of burger, patties, or croquettes.
TBK is one of the leading manufacturers of natural grade carrageenan in the Philippines. It is committed to the highest standards of product quality of food and non-food products that need gelling, thickening, binding, texturizing and suspending properties. It offers a broad range of products for most applications in dairy beverages, meat and poultry, dessert flans, puddings and jellies. TBK's raw material is sourced only from approved Philippine suppliers of kappaphycus (cottonii) and Eucheuma denticulatum (spinosum). The company strives to develop cost-effective blends and functional systems to meet future demands in the food and non-food industry.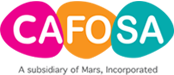 Member of Mars & Wrigley group of companies, Cafosa is world's leading gum base supplier known for its innovative products that help to improve performance of chewing gum and bubble gum. Cafosa has a gum base for every bubble or chewing gum you may want to produce. Cafosa has gum bases for any format: dragées, sticks, tabs, chunks, hollow balls, filled gum, etc. Cafosa can supply you with a gum base that complies with your requirements and, of course, with the highest quality standards.
Techno Food Ingredients is one of the leading sucralose manufacturers in China. Self-developed production process enables to produce the highest quality sucralose which is approved and chosen by many of the leading food, beverage, pharmaceutical, and nutritional product companies worldwide.
Stabifix Brauerei-Technik KG – Leaders in Beer Stabilization & Clarification for More than 50 years with Specialized grades of Silicagels.
Fufeng Group Company Limited is a reputed Chinese manufacturer of Xanthan Gum that has uses within Food , Oral Care, Pharma, and Oil industries. Known for providing custom viscosity, fineness Xanthan that acts as Stabilizer and Thickener that can suit needs of Dairy, Beverages, Sauce, and Soup products.