We meet unique needs of the pharmaceutical industry with our diversified range of high quality Excipients, APIs and Intermediates from the world's reputed principals.
Excipients play a vital role in maintaining the drug safety, efficacy, storage and stability by maneuvering the pharmacokinetics of the drugs. Anshul Life Sciences' offerings include excipients for your standard platform technologies and innovative solutions for novel drug delivery systems.
Our products find application in Wet granulation, Direct compression, Liquid preparations and Injectables & can be used across various functionalities, complying with international regulatory standards ensuring performance needs of your branded as well as generic formulations.
With our proven track record, we ensure timely delivery of our products from inception to commercialization of your formulation.
Meeting your unique pharmacopoeial needs for Regulated, Semi Regulated and Domestic markets. Providing innovative solution with our range of Excipients
Binders
Povidones K Series: 17,25,30,90

Copovidone: PVP VA64

HPMC CPS: 3,4,5,6,15,50
Corn Starch
Fully Pregelatinised Starch
Super Disintegrants
Crospovidones: XL, XL10, SL
Croscarmellose Sodium
Sodium Starch Glycolate
For Parenteral Applications
Low Endotoxin Lactose
For Modified Release
Ethyl Cellulose CPS: 4,7,10,20,45,100
HPMCP: 50, 55
HPMC CPS: 100, 4000, 15000, 100000
Xanthan Gum: 200 Mesh
Other Ingredients
Sweetners: Sucralose, Stevia, Sodium Saccharin
Acid Saccharin
Cyclamic Acid
Sodium Cyclamate
Liquid Flavors
Advantose
Compressol
Pharmaburst
Diluents (Direct Compression)
Microcrystaline Cellulose:
102, 112, 200, 212, 302
Lactose Agglomerated, Spray Dried, Anhydrous
Mannogem EZ
Mannogem XL, XL Opal, XL Ruby
Diluents (Wet Granulation)
Microcrystaline Cellulose: 101, 105, 113, 301
Lactose Milled
Mannogem Emerald, Onyx, Powder
Disintegrants
Low Moisture Corn Starch
Low Moisture Partially Pregelatinised Starch
Ingredients for Liquid Preparations
Colloidal MCC: 01, 11, 81, 91
HPMC CPS: 100, 4000
Povidones K Series: 30, 90
Xanthan Gum: 80 Mesh, 200 Mesh
Coating
Film Coating: HPMC CPS: 4, 5, 6, 15
Enteric: HPMCP: 50, 55
Mositure Barrier: Ethyl Cellulose CPS: 7, 10
Capsules
HPMC CPS: 4, 5, 6 & 50
Plasticizer
Sorbitol Special : MDF 85, A 810
Novel Drug Delivery System
Directly Compressible Gum Base Powder
EXCEL RANGE OF PRODUCTS
Sitagliptin
3-(Trifluoromethyl)-5,6,7,8-Tetrahydro[1,2,4]Triazolo[4,3-a]Pyrazine Hydrochloride
Febuxostat
4-Hydroxythiobenzamide [T1]
Ethyl 2-(4-Hydroxyphenyl)-4-Methylthiazole-5-Carboxylate [T2]
Ethyl 2-(3-Formyl-4-Hydroxyphenyl)-4-Methylthiazole-5-Carboxylate [T3]
Ethyl 2-(3-Formyl-4-Isobutoxyphenyl)-4-Methylthiazole-5-Carboxylate [T4]
Ethyl 2-(3-Cyano-4-Isobutoxyphenyl)-4-Methyl-5-Thiazolecarboxylate [T5]

Celecoxib
Sulphanamido Phenyl Hydrazine Hydrochloride 1-(4-Methylphenyl)-4,4,4-Trifluoro-Butane-1,3-Dione
Darunavir DN Sulphonamide (2R,3S)-N-(3Amino-2-Hydroxy-4-Phenylbutyl)-N-Isobutyl-4 -Amino-Benzenesulfonamide
DN Furanone
(3aS,6aR)-4-Methoxytetrahydrofuro[3,4-b]Furan-2(3H)-One DN- N,N, Disuccinmidyl Carbonate
TRANSPEK RANGE OF PRODUCTS
Thionyl Chloride
Sulphur Dichloride
Sulphur Monochloride
4-Chlorobutyryl Chloride
N-Valeroyl Chloride
P-Nitrobenzoyl Chloride
M-Nitrobenzoyl Chloride
2-Chloroethylamine Hydrochloride Solution
Isophthaloyl Chloride
Terephthaloyl Chloride
Propargyl Chloride
Neodecanyol Chloride
Octanoyl Chloride
Triethyleneglycol Dichloride
Isononanoyl Chloride
Pivaloyl Chloride
2-Ethylhexanoyl Chloride
Cocoyl Chloride
N-Decanoyl Chroride
Methoxyacetyl Chloride
Isobutyryl Chloride
N-Butyryl Chloride
2-Propoxyethyl Chloride
2-Methoxyethyl Chloride
O-Toluoyl Chloride
N-Octyl Chloride
Lauroyl Chloride
ASML RANGE OF PRODUCTS
Oxalyl Chloride
Methyl Oxalyl Chloride
Chloro Methyl Isopropyl Carbonate
N-Ethyl-5-Methyl-2-(1-Methylethyl)
Cyclohexane Carboxamide (WS3)
N,2,3-Trimethyl-2-Isopropyl
Butanamide (WS23)
P-Fluoro Thiophenol
Phthalimide
Anthranilamide
Isatoic Anhydride
Methyl Anthranilate
Dimethyl Anthranilate
Ethyl Anthranilate
5-Chloro Methyl Anthranilate
5-Chloro Methyl Anthranilamide
Lawesson's Reagent
Belleau's Reagent
(+/-)3-(Carbamoylmethyl)-5
-Methyl Hexanoic Acid
Allyl Oxalyl Chloride
2-Iodobenzoic Acid
Anthranilic Acid
N-Butyl Anthranilate
N-Acetyl Methyl Anthranilate
N-Acetyl Anthranilic Acid
Methyl-2-Iodo Benzoate
5-Iodo-2-Methyl Benzoic Acid
APIs
Anticonvulsant Pregabalin
Antigout Febuxostat
Antihistamine Fexofenadine
Antidiabetic Sitagliptin
NSAID Celecoxib
The right excipient for your formulation-
Helping you choose the right excipient for your formulation through raw material comparative studies.
With our well-equipped application lab, we assist you with in-vitro analysis of the excipients to optimize your drug product performance.
Formulation Development-
Adding value to your formulation through our novel drug delivery systems that can help you innovate your product with brand extensions.
We can provide you with customized services supported by our in-house technical experts and application lab.
Trouble shooting-
With our proven track record, Anshul Life Sciences ensures quality of your product from conceptualization to commercialization.
Our technical team can assist you in troubleshooting your formulation related challenges throughout the development process of your product.
Regulatory support-
Our regulatory team offers specification comparison studies by checking for compliance with regulatory standards, vendor questionnaire for your approval process and samples for your trial batches.
All necessary regulatory documents are made available by Anshul Life Sciences.
Mingtai Chemical Company Limited offers a comprehensive range of cellulose synonymous with Comprecel® (MCC), Disolcel® (CCS) &Neocel® (Colloidal MCC).
The third largest manufacturer of PVP offers a range of Povidones, Crospovidones & Copovidone complying with all the current pharmacopoeial standards.
Lotte Fine Chemical Co. Ltd. (formerly known as Samsung Fine Chemicals) of Lotte group, the 5th largest conglomerate in South Korea, brings AnyCoat® C range of HPMC & AnyCoat® P range of HPMC Phthalate conforming with all the regulatory standards to the pharmaceutical industry.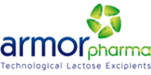 Subsidiary of Groupe SAVENCIA having more than 40 years of dairy technology expertise, Armor provides the most suitable solution for your pharmaceutical Lactose requirements.
The leading ingredient solution provider offers varied excipients of starch and its derivatives (Unipure®, Purity® & Ultrasperse®);/.
Member of Mars & Wrigley group of companies, Cafosa is world's leading gum base supplier known for its innovative product HiG®, directly compressible gum powder.

The principal European manufacturer of Saccharins and Cyclamates, complying with the international standards of food and pharmaceutical industry.
One of the world's leading sucralose manufacturers with a special sucralose process method owning both Chinese as well as US patent.
A conglomerate of the Fufeng Group, is one of the world's largest producers of Xanthan Gum from China.
SPI Pharma owned by Associated British Foods is part of the ABF Ingredients (ABFI) division & provides the innovative solutions, global pharmaceutical and nutritional customers need to succeed. SPI Pharma's products include antacid actives, directly compressible calcium powders, functional excipients, drug delivery systems, taste-masked actives, and vaccine adjuvants.

Premier supplier of high quality ingredients since 1978, offers Sodium Starch Glycolate (DST®), the super disintegrant in pharmaceutical & healthcare food.