Beauty is how you feel inside so what goes in makes a difference!
When you feel good it shows, when you look good it speaks for what went into making your skin and hair radiate its inherent beauty.
We bring the world class ingredients that add softness, shine, sparkle to personal care products.
Skin Care
Actives
Skin Lightening
Anti-wrinkle /Anti-ageing
Moisturizing
Starch
Soothing & Protection
Anti-Cellulite
Anti-Oxidant
Other Innovative concepts
Dispersible Beads for Aesthetics
Exfoliating Beads
Encapsulated Beads as Delivery systems
Ingredients/Excipients
Emulsifiers
Rheology Modifiers
Natural Emollient
Silicones & Silicone Blends
Film Formers
Preservatives
Preservative free concept
Starch
Hair Care
Actives
Hair Growth
Preventing Hair Loss
Anti-Ageing
Anti-Dandruff
Conditioning agents
Nourishing & Moisturizing
Styling Aids
Film Formers
Other Innovative concepts
Dispersible Beads for Aesthetics
Encapsulated Beads as Delivery systems
Ingredients/Excipients
Natural Surfactants
Sulphate Free Surfactants
Foam Boosters
Viscosity Modifiers
Preservatives
Preservative free concept
Sun Care
Actives
Physical Sun Filters
Organic Sun Filters
Antioxidants
Soothing & Protecting
Ingredients/Excipients
Solubilizers for SPF Boosting
Preservatives
Preservative free concept
Film Formers
Color Cosmetics
Actives
Lip Plumping
Pigments (ZnO)
Bloom Control
Ingredients/Excipients
Emollients
Film Former
Feel Modifiers (silicones)
Preservatives
Preservative free concept
Baby Care
Actives
Mild Surfactants & Betaines
Anti-bacterial Agent
Moisturizing
Soothing Agent
Ingredients/Excipients
Natural Emulsifiers
Natural Emollient
Solubilizer
Oral Care
Actives
Cooling Agents
Refreshing agents
Other Innovative concepts
Cool Strips / Breath strips
Ingredients/Excipients
Sulphate Free Surfactants
Binders
Skin Care
Luscious Age Defying Oil Serum
Low Cost- Leave On Cleansing Lotion
B-18 Amino Acid Flawless BB Cream
Water Retention Essence
Soothing wet Peel-Off Mask
Pampering Dry Oil Body Mist
Hair Care
Baycusan Hair Styling Gel Cream
High VOC Extra Hold Aerosol Hair Spray
Organic Raspberry Curl Definition Spray
Coconut Hair Butter
Moisturizing Scalp Serum
Anti-Frizz/Glosser Serum
Color Shield Sulphate Free Shampoo
Sun Care
After Sun Soothing Spray Oil
Sun Care Oil SPF 30
Maximum Protection Sun Lotion SPF 50+
Sensitive Sun Lotion SPF 30 With HEV Protection (DAAB)
Whitening Sun Protection Cream SPF 30 PA +++
AAK Personal Care is a leader in Shea Butter and Vegetable Bioactive & Emollients, with more than 100 years of experience in vegetable oils and unmatched expertise in lipids technology, offering range of products recognized by brands Lipex, Akoline, Akogel, Akomed..etc.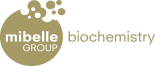 Mibelle Biochemistry designs and develops innovative high quality specialties and actives based on profound scientific know-how. Their R&D team transforms naturally derived compounds into truly functional cosmetic ingredients. Product brand names includes Anagain, Root BioTecHo, SulforaWhite, NanoWhite, Malus Domestica and much more.
Sumitomo Seika is a chemical company offering water soluble polymer products for cosmetics. They readily dissolve and disperse in water and can be used as raw materials for variety of common products.It is known for its brand offerings Aqupec.
Covestro India (Formerly known as Bayer Material Science) is a pioneer in the field of Polyurethane chemistry. High quality polyurethane dispersions as film formers and powder as sensory additive for cosmetic applications. A unique manufacturing and filling process ensures the production of highly pure polyurethanes, recognized by brand Baycusan.

Bloomage Freda Biopharm Co. Ltd, is the largest manufacturer & supplier of Hyaluronic & Oligo Hyaluronic Acid – Moisturising agents available in different molecular weights. The company is managed strictly in accordance with GMP & ISO 9001 quality with Eco-certification
Kao Chemicals are world leaders in Surfactant technology and deal with products that are addressed to the Personal Care, Laundry & Cleaning and Technical Applications markets. It is known for its brand offering Akypo, Amidet, Amphitol, Aminon, Sofcare, Levenol,… etc.
Corum develops, manufactures and markets innovative active ingredients for the cosmetic and personal care industry. Their unique product portfolio consists of Anti-ageing peptides, Whitening, Vitamin C derivative, Specialty ingredients (heating/cooling agents), Anti-acne active, Glutamate surfactants, and Moisturizing esters.
Divakar Techno Specialities & Chemicals Limited offers products for the personal care and hygiene industry. Glowspheres™ are a range of Cellulose based biodegradable beads for gentle exfoliation and also Dispersible beads encapsulated with active ingredients contributing to the enhancement of the product. Coolstrips & Capsudx is another category which imparts an extended cooling effect when incorporated into various types of skin care, hair care and oral care formulations.
Universal Ester Limited is one of the leading manufacturers of Cosmetics chemicals in India. Their multi-purpose manufacturing facility is equipped to produce a diverse range of Oragnic Sunfilters & Emollient esters, i.e. OMC, Avobenzone, Octocrylene, Benzophenones, IPM,….etc
Ultra International is one of the leading company in innovative Fragrance, Essential oils & Flavour. Their passion for Perfumes and Flavors, their Creativity and Innovation, together with their exceptional understanding of sensory perceptions and trends, have forged their world-class reputation.
Tata Chemicals Limited is a manufacturer of functional, multipurpose patented cosmetic – Micronised Zinc Oxide, can be used in Suncare, Anti-ageing, Anti-septic & as a preservative.
Sekisui Specialty Chemicals, global leader in merchant market for Polyvinyl alcohol (PVOH). Capability to create unique co-polymer specialized PVOH grades known for its Personal Care grades Selvol Ultalux.